| | |
| --- | --- |
| INDUSTRY: | Education and Social Impact |
| LOCATION: | Washington, D.C. |
| YEARS OF SERVICE: | October 2018-Present |
Bright Beginnings sought to transform its data collection processes from time-consuming collection methods consisting of fragmented and outdated sources to an updated system with a digital rubric to measure the self-sufficiency of the families they serve, and streamlined collection and real-time viewing of its data, all customized to meet the unique needs of the organization. With Innovare's support, Bright Beginnings now has the ability to enter and view data in a more user-friendly way, with the ability for the leadership, board, and the families they serve to see and monitor their progress in real-time, enhancing project management capabilities and saving the organization's staff more than three hours per week. Using Innovare's support and cutting edge tools, Bright Beginnings is empowered to optimize its impact on their children, families, and the Washington, D.C. community.
"I had reached out to other companies and they couldn't build a custom dashboard for our organization. Innovare has the ability to build customization features from scratch and develop metrics to match our own objectives. [Working with Innovare] has been a great journey for us."
Dr. Marla Dean, Executive Director, Bright Beginnings
What impact is our work having?
The tools we have built have saved the Bright Beginnings staff more than 3 hours per week.
Build a Data Infrastructure
Staff can now enter data on families after every visit, ensuring case information remains up to date at every moment.
Real-Time Data Visualizations
The organization's leadership, board, and all families can see their progress in real-time
The Bright Beginnings staff works hard to capture as much data as possible on the children and families they serve in order to provide them with optimal support. However, prior to working with Innovare, the Bright Beginnings staff was spending countless hours per week recording data using notepads and standalone spreadsheets after house visits, workforce development sessions, or other engagement opportunities. As the piles of physical notes and the number of computer files continued to grow, the staff found it difficult to access the data they needed, and it was even more difficult to aggregate multiple notes or files to gain insights from the data.
Using the standards and mission to which Bright Beginnings aligns as an organization, Innovare helped the organization's leadership turn their seventeen organizational objectives into a digital rubric to measure the progress of families in key areas such as income, education, physical health and more, called a "Self Sufficiency Matrix." Now, every time there is a contribution to enhancing the well-being of families through the programmatic efforts of the organization, the staff members can update a family's status via the rubric, and the data is aggregated at multiple levels to inform planning and ensure every family receives the appropriate services that meet their changing needs.
"Thanks to Innovare, we have access to a real-time performance dashboard and know what to do next with our families."
Our process with all of our partnerships is rooted in human-centered design: we understand the context our partners are working with in order to inform our approach and ways in which we will leverage technology to turn their pain points into gain points.
During our onboarding meetings and inventory of their existing systems, we found out that the staff at Bright Beginnings had existing data on the families they serve, but the data was living in notepads or spreadsheets or in systems that didn't communicate with one another. For example, early childhood assessments were in one system while data on a family's living situation was stored in a note pad or CRM elsewhere.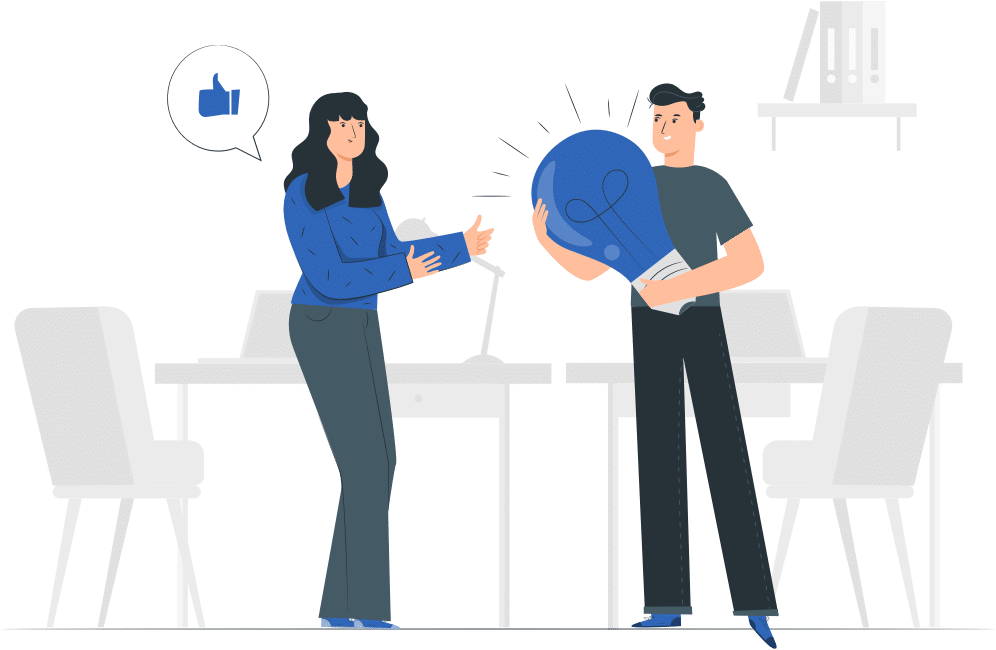 As a result, early childhood instructors, case managers, and other staff who worked directly with families but didn't work together were spending a lot of time trying to get understand fragmented data from one spreadsheet or another source making their job difficult and tedious. Moreover, there was not a single source of truth for data on all families at multiple levels, which made the job of the Executive Director and other key executive staff very difficult in terms of understanding the true impact of their work at a macro-level. So, Innovare employed its usual three-step playbook to support this organization.
First, we quickly understood what data systems the organization currently uses by seeing them first hand and speaking to people in the organization about their data pain points. Then, we worked with staff to co-design data collection tools including their "Self Sufficiency Matrix" rubric, and other data infrastructure elements that were easy to use and connected those to multi-level data visualizations. Thirdly, we worked with the executive team to train staff on how to use the entire system to ensure sustainability and support the development of strategies that scale the organization's impact on children and families.
With Innovare's support, Bright Beginnings now has:
A digital rubric to measure the self-sufficiency of each of the families they serve which became the foundation of their data infrastructure and improved internal communication.
A mobile-friendly dashboard that the executive director and staff use to see real-time data on family progress in order to target supports and measure the impact of programs.
Ongoing training, on-site and virtual support to build the capacity of the organization's staff in data analysis, synthesis, and the process of continuous improvement.